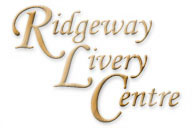 Frequently Asked Questions
We've tried to answer as many of your questions as possible, but if there's anything not covered here – just ask
Will my horse have its own stable?
Yes, wooden, on concrete base, lined with 18ml sterling board and fitted with tie-up rings. Each stable has a window with bars, and a roof-light for plenty of daylight. Bulk-head electric light inside stable, chew-strips on doorframe and doors.
What size are the stables?
The stables are the BHS standard size of 12ft by 12ft, although some of our stables are larger
Is bedding available?
Yes we produce our own straw, other bedding by arrangement.
Is hay available?
Haylage is produced on the farm, other forage by arrangement.
What about feed?
We ask that owners buy their own feed and supplements
Do you have a feed room?
Yes, but you need to provide a container to keep feed in, we use plastic dustbins with lids.

How about water supply?
There is mains water supply to taps in the yard, with hot and cold water in Common-room and wash-room.
Is there a toilet?
Yes there is a toilet and wash-room.
Is there somewhere to make drinks?
There is a common-room equipped to make hot and cold drinks and snacks.
What are your hours of opening?
7am-8pm. Others by arrangement.
Is there a yard worming policy?
Yes the yard does have a comprehensive worming policy
What about vaccinations and passports?
All horses must hold an up to date certificate of vaccination against equine flu and tetanus, and have their passport.
Do you have a feeding routine?
Yes there is a feeding routine in place. Please ask for details
Is there a rug-room?
Yes we have a rug-room that is locked at night.

Does anyone live on site?
Yes. The family is in residence 24 hours a day.
What parking is provided?
There is free parking for clients and visitors. Hard-standing for horse vehicles - trailers at £10 per month and lorries at £20 per month.
Can I use the arena?
Clients have free use of the school daily providing they book a time in advance, (time-table in common room), and may share a time by mutual agreement of fellow client(s). Clients are requested to book the times they wish to use the arena. Priority will be given to tuition in school.
Is the arena for public hire?
Yes, individuals may hire at £10 per hour and groups or clubs at £20 per hour.

Is the farm ride available to non- clients?
Yes, at £10 per rider please arrange in advance.
Is there all year round grazing?
Yes
Do we have to pick up droppings in field?
Yes you will have to pick up droppings as this forms part of our worming policy. All pasture is harrowed and treated for weeds
What size are the fields?
Each equine has its own paddock of approx 3/4 acre.
Do we have to take water to fields?
No, there are field troughs on mains water supply.

Where can we ride? There are many riding routes on the farm in its' own valley with a public bridleway running through.
What would I need to bring with my horse?
Ideally some food and forage that your horse is already on, so that any change in diet will be gradual. Two feed bowls, two water buckets, yard -tools for mucking out and whatever else your horse normally requires.
What about a farrier?
you may wish to use your usual farrier or if you don't have one, there are several visiting farriers to choose from.
If you have any further questions please just call Christine, Richard or James Kuehn at Ridgeway Livery Centre
Telephone: 01886 880259 or email us by clicking here