Comfortable Facilities for You and Your Horse
A home from home in the heart of the Worcestershire countryside.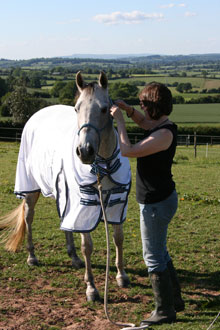 Ridgeway Livery Centre is not only well equipped, but is warm, welcoming and comfortable for the horses, for you and for any riders and visitors you may bring with you to share the experience.
Ridgeway Livery Centre is a purpose-built yard constructed in timber and laid out in a traditional-style. Around a hard-standing courtyard are stables, a rug-room, feed-room and a wash-bay/farrier/vets/box.
There's also a comfortable common room with snack and drinks-making facilities, a W.C and a washroom.
Next to the livery yard itself is a 20m x 40 sand and rubber outdoor arena for you to use at no extra charge.
Security lighting is throughout the premises, in the livery yard and car park.
Hay-lage and Straw is produced on the farm.
All the paddocks are securely fenced with main water supply to field troughs.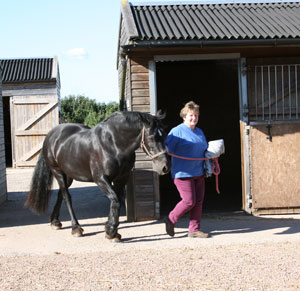 TYPES OF LIVERY – DIY, Part-Livery and Full-Livery
Livery fees start at £40 per week for DIY and include hay-lage and straw, alternative forage and bedding by arrangement.
All liveries supplied with a stable and all year round daily grass turnout in securely fenced, individual paddocks with mains water supply to field troughs.
For your piece of mind our yard does have a worming policy and we ask that all horses coming into the yard have up to date equine flu vaccination certificates and passports. There is also a Yard Agreement.
Looking for a safe and secure farm ride..? Click here
To find out more, please call Christine, Richard or James Kuehn at Ridgeway Livery Centre
Telephone: 01886 880259 or email us by clicking here