Ridgeway Livery Centre is based at Ridgeway Farm
Near Cradley in Worcestershire, Ridgeway Farm is home to the Kuehn family.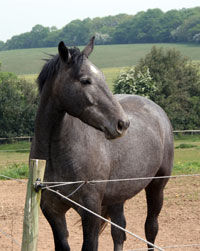 Christine & Richard Kuehn and their son James, run the farm and the livery centre.
The farm provides glorious riding country with itsí own small valley and spectacular hilltop views - a bonus for the horse-owner who enjoys riding for pleasure and relaxation from their busy life, and excellent for getting the horse fit for the competitive horse-owner.
The farm is mainly arable, hay-lage and straw being produced here. A public bridleway runs through the farmland, which means no hacking on busy main roads.
Christine was smitten by horses from an early age, with a keen interest in looking after them and just happy in their company, so became a professional groom working in a private dressage yard, before marrying Richard and becoming a farmers wife.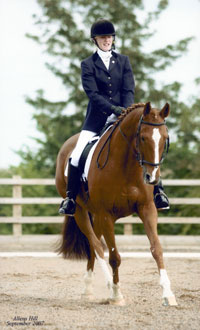 Richard was born here at Ridgeway Farm, and has farmed with his late grandfather & father, & now son James. Richard has always had an interest in horses, (mainly following the racing on TV. & point to points).
James is the eldest of three children. He rode as a young boy, was a Pony Club member, and is very good handling the horses, but prefers farming and machines, his wife says the other woman in his life is his combine harvester.
Other members of the family are also involved in the farm and the Livery Centre.
Daughter Holly rides and was also a member of Pony Club tolerating show jumping and cross-country, but much preferring dressage. Holly joined BD and competed at Prelim & Novice level. She is now on a degree course in Fine Art and only rides for relaxation.
We all like having the horses around and enjoy interacting with our clients.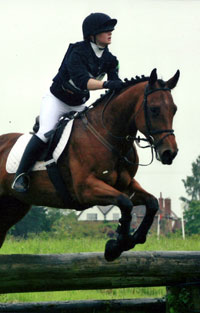 Local Visiting Instructors
The services of local visiting instructors and trainers are also available at Ridgeway Livery Centre should you need them, using our sand/rubber outdoor arena.
To find out more, please call Christine, Richard or James Kuehn at Ridgeway Livery Centre
Telephone: 01886 880259 or email us by clicking here